BestPath
UX & front-end development for a React.js application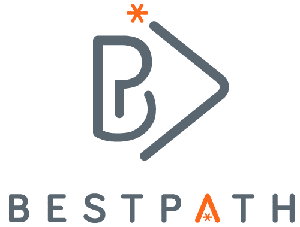 UX design for complex app interface
Front-end development for React.js web app project
CSS transitions & animations
Simplification of a complex process to provide an easy to use interface
Bristles and Keys provided UX design and front end development towards the creation of an application for BestPath. The application provides an interface to navigate corporate IT IP addresses to assist staff internally and for contractors.
Application UX & Front-end Development
The UX challenge involved creating an engaging and easy to use interface that allows for different ways of filtering IP address end points. The primary methods involved multi step filters where the filters presented were conditional of previous selections. All results filtered at specific stages could be viewed and different types of filter allowed for filtration approaches with different levels of granularity.
CSS based animations were used to transition to each new selection into view on selection of the prior one.  A modular development approach allows for rapid changes to the filters and assignment to different filtration approaches.
Additional layouts were also provided to cover a d3.js sunburst chart interactive navigation and a search page.
The front-end interface was created to be incorporated within a React.js project.