Anglia Factors
Inherited website, website design, SEO, restructuring, management & hosting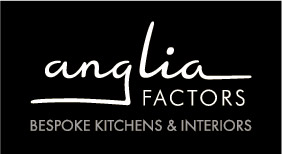 Receipt of existing website with initial security, SEO and optimisation work
Gradual website enhancement over a period of years
Website code refactoring to a more modular and flexible code base
WordPress website
Search engine optimisation
Website performance optimisation
Website management
Website hosting
Anglia Factors specialise in custom-built fitted kitchens, bedrooms, bathrooms and home offices. They have been providing a high quality of service for over 50 years.
Actions on initial receipt of existing website
Bristles & Keys took on management and hosting of the existing website in 2015. Upon taking on the website a series of measures were taken to both secure and performance optimise the website before uploading to the high performance Bristles & Keys servers. The website was over 1.6GB in size due to having a large number of very large images, which the website was referencing directly. The initial work therefore involved optimising image sizes and referencing the correct sized images within the website template. Amazon Web Services (AWS) S3 and Cloudfront was then used to deploy these images via a CDN to significantly improve website performance. These initial measures also assisted in website search engine optimisation.
Website Management and Maintenance
The website was maintained by Bristles and Keys for around 5 years during which time additional features were added and the code gradually refactored so as to be more modular and efficient. Quarterly security updates and website health checks were also carried out to ensure the website was kept secure and functioning well.
Towards the end of the 5 year period we provided a significant update to the website, which involved making changes to the website structure as well as redesigning a number of the different layouts including a completely new home page. The header, footer and navigation were also redesigned. These changes were needed to bring the website up to date, to assist with SEO and make the website more engaging for visitors.